"Go MINT" – putting successful ideas into practice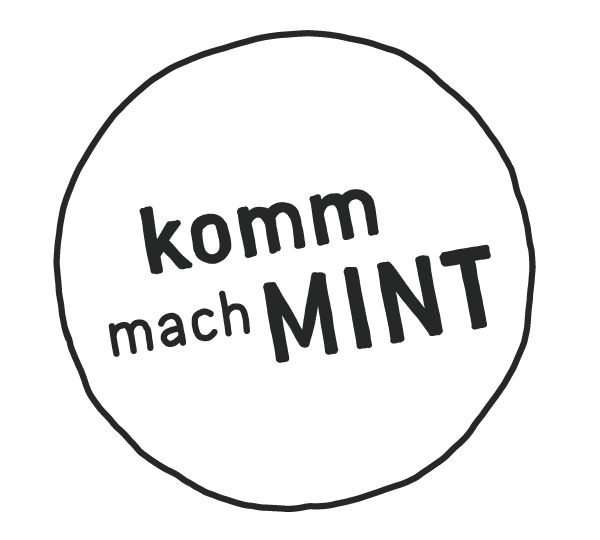 The shortage of qualified employees in the so-called MINT subjects (Mathematics, Informatics, Natural Sciences and Technology) is putting Germany's reputation as a centre for research and business at risk. "Go MINT" – the National Pact for Women in MINT Careers, which brings together politics, business, science and the media, is designed to change the image of MINT professions in society. Go MINT is part of the federal government's qualification initiative and was launched in 2008 at the instigation of the Federal Ministry for Education and Research, with the aim of increasing young women's interest in scientific and technical degree courses and attracting female university graduates into careers in business. More than 300 partners are already supporting this aim with a wide range of activities and initiatives to advise young women on their studies and career. The growing number of partners indicates that business and science are unable and unwilling to do without the potential offered by women in MINT subjects any longer.
The Go MINT office is the central hub of the network of partners in the pact. It focuses the activities of the pact and informs and advises the pact members. It also carries out a wide range of PR work. Go MINT is the only initiative to address women and MINT at national level. The information portal www.komm-mach-mint.de provides an overview of and guide to the wide range of initiatives for attracting the next generation of female employees, with practical tips, advice on the best approaches and a national project map providing information about around 1,000 projects.
The pact focuses on close cooperation and the network creates links and provides the opportunity to exchange information between government bodies, companies, foundations, research institutes, universities, associations and, last but not least, women's technological organisations such as the "deutscher ingenieurinnenbund e.V." (German Association of Female Engineers) (dib). dib e.V. was involved in setting up the pact from the outset. Together the pact partners are committed to promoting and carrying forward successful initiatives and activities and to developing new ideas and integrating them into existing structures.
A very effective cooperation project that has come about as part of the pact is the "NiedersachsenTechnikum", which was set up by the federal region of Lower Saxony and companies and universities based in the region. The model project "Niedersachsen-Technikum" has proven to be a successful, innovative initiative that has been tried out and developed to help young women take firm decisions to study MINT subjects on the basis of technical and personal experience in business and at university. The 6-month technical course makes it possible for young women who are qualified to go to university to gain their first practical experience of MINT subjects: they follow a taster course at a selected university and simultaneously open doors for a MINT career by completing work placements in companies. Other federal regions are already exploring ways of adopting this successful model. www.niedersachsen-technikum.de
Attracting young women to study MINT subjects is only the beginning, however, since too few MINT graduates are still ending up in careers in business, despite the increase in numbers. Advice and support programmes must continually be developed to boost the potential provided by these highly qualified female graduates in technical areas so that it can be exploited in business in particular. Within the Go MINT network, ideas and best practice are being passed on and initiatives are being developed and implemented in this area.
With its TOP25 campaign, the pact partner dib e.V. has developed an initiative with a significant public impact to attract attention to particularly successful female engineers and the wide range of fields in which they work with distinction. The aim of the TOP25 campaign was to present the 25 most influential female engineers in Germany and thus point out the potential of women in a field that is still dominated by men to companies, associations and chambers of trade and industry in particular. www.dibev.de/top25.html
A platform that makes it possible to network efficiently on the issue of women in management and, as a result, to develop initiatives is provided by the pact partner Deutsche Messe AG, in the form of the WoMenPower conference. The conference, which has taken place annually since 2004 at the largest industrial exhibition in the world, the Hanover Industrial Fair, makes it possible to exchange information on topics such as careers, strategies for success and both modern and innovative forms of work. www.hannovermesse.de/de/ueber-die-messe/programm/veranstaltungen/womenpower
All of the initiatives together are slowly but surely delivering success. According to current information from the Federal Office of Statistics and the calculations of the Go MINT office of the National Pact for Women in MINT Careers, over 40,000 female beginning students opted for a degree in engineering in the academic year 2014. That is more than three times the number of female beginning students in 1995 (12,000). The picture in mathematics and natural sciences is similar. Here the number of female beginning students has increased from 21,000 in 1995 to 64,000 in 2014. The positive trend in recent years is particularly evident here: the curve has been climbing more steeply than ever for the past years. And the working world of technology is also becoming more diverse. Above all this is evident in the slowly rising number of female employees.
It is now a matter of continuing this positive trend. More women will be reached if practical knowledge is used effectively and successful models are disseminated. In this context, the "Go MINT" office is delighted at the opportunity to share information at an international level.
The Go MINT office is supported by the Federal Ministry for Education and Research and is located in the Competence Centre Technology-Diversity-Equal Chances (Technik-Diversity-Chancengleichheit e. V.). The Competence Centre Technology-Diversity-Equal Chances promotes exploitation of the potential of women to shape the information society and technology through national projects and implementation of equal opportunities and diversity as principles that lead to success.
Contact: