Fraunhofer IEM: Student Assistant - Improving Secure Software
Paderborn // Bewerbungsfrist: keine Angabe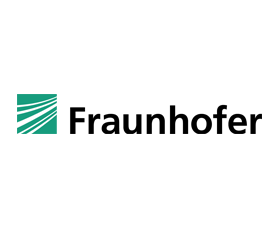 Our research project AppSecure.NRW (www.appsecure.nrw) focuses on how Java developers can build their software more securely. For this purpose, we develop tools that are not just theoretical, but instead will also be applied and tested by our industry partners. Their feedback enables us to improve the existing open source software regarding the actual needs of the industry in an agile manner. For this task, we need your support! This is your chance to not only gather experience working in an agile team on open source software, but also to contribute important work for improving the secure software development and, thus, increasing the security of future software developments.
Your tasks
You work in a team that develops an insecure demo webpage (using the spring framework). Developersshall use this website to train how to identify and fix security vulnerabilities
You improve our security tools (e.g., static code analysis, automated tests, ...)
Your Profile
You study computer science, business informatics or a comparable course of studies
You enjoy working on the topics of security and software development
You have programming experience (ideally in Java)
You are motivated and you like working self-dependently
You are fluent in spoken and written English
We offer
Concrete and well-defined tasks
Practical experience through the cooperation with industry partners
Possibility for attractive thesis
Flexible working hours and paid vacations
Collaboration in a dedicated and passionate team
Contact Person
Sven Merschjohann | Telefon: +49 5251 5465-167
Fraunhofer-Institut für Entwurfstechnik Mechatronik IEM, Zukunftsmeile 1, 33102 Paderborn
Sounds interesting?
Send your complete application documents to: sven.merschjohann@iem.fraunhofer.de
www.iem.fraunhofer.de/jobs-und-karriere/shk-improving-the-secure-software-engineering-development